Dragonara Partners affiliate program runs on Income Access, a leading technology provider for the iGaming industry.
Through their award-winning software Income Access delivers comprehensive data and strategic insight on performance marketing campaigns across all acquisition channels.
How do I keep track of my earnings and referrals?
You can easily monitor your daily traffic, earnings and referrals by logging in to our Affiliate Site.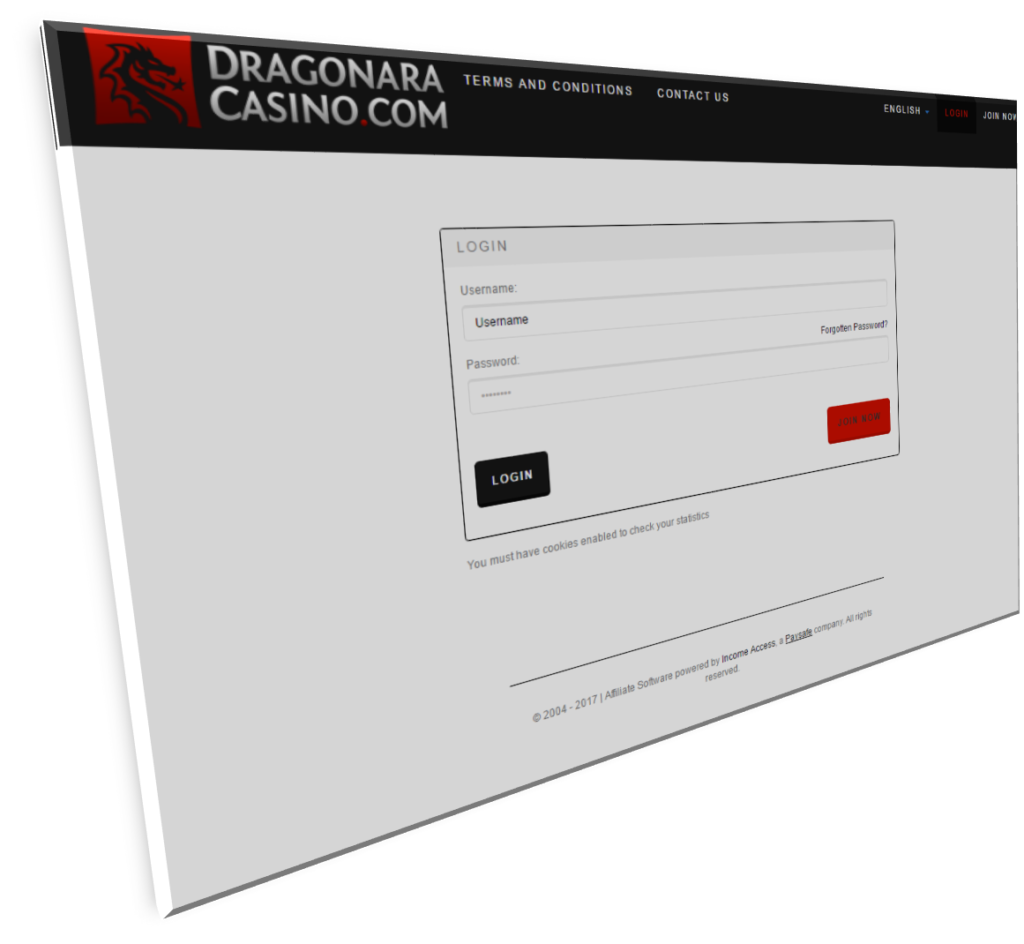 Our "Reports" section enables you to generate detailed summaries of all your campaigns or view a quick summary of your account's overall activity. Remember to select "Dragonara" as a Merchant to calculate specific reports.
How often are my stats updated?
At minimum, stats are updated at least once a day. During our test a new player registration was added to the stats in real time.
How do I know how much I am owed by Dragonara Partners?
Click on "Reports" and select Earnings Report.  By default, you will be presented with the stats related to the current month. Under % Commission you will find the total you are owed for that particular period.
For further information please refer to the "help" section in the affiliate/partner lounge.