How and when do I get paid?
You will be paid on the 5th day of every month once you reach the minimum payment threshold of 20 euros. Here at Dragonara Partners we believe that you deserve to be paid what you have earned. We do not keep your money until you reach higher payment thresholds.
We are offering our Partners the most popular payment methods!
Skrill
Skrill is  our preferred payment options.  If you are an affiliate and have yet to sign up with Skrill or Neteller ,  we invite you to visit their sites and open an account so that you can receive faster payments from Dragonara Partners.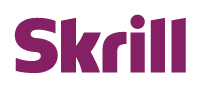 Skrill, previously Moneybookers, is one of the world's leading digital wallets. They started in 2001 and have been growing since with 36 million customers now using this payment solution.
With Skrill, receiving money is instant and free of charge. Depending on the country of residence, Skrill will allow withdrawals via bank transfer, credit or debit card. Bank wires will take between 2 to 5 business (€2.95 fee) day for processing. Visa withdrawals up to 7 days €2.95 fee). *
Bank Transfers and credits to Dragonara's Online Casino account are also available.
*For detailed and updated information please visit skrill.com